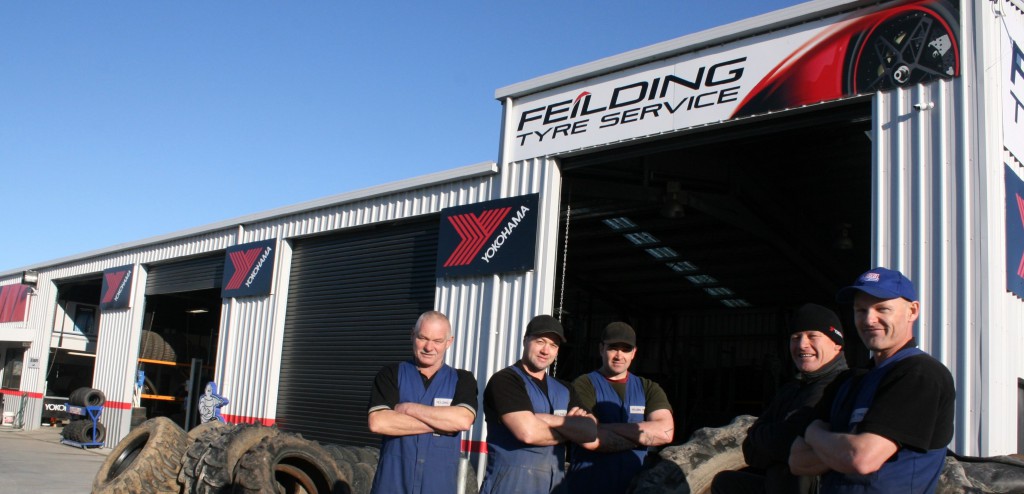 Bev and I (Gwynn) brought Feilding Tyre Service Ltd from David Todd in April 2002.
We had come a long way from working as petroleum transfer technicians when we first met at Aorangi Auto Services in 1993. I left there in 94 after a weekend visit to the family farm in Eketahuna where a job opportunity presented itself. The move back home was my first introduction in the rubber trade. Working for Eketahuna Service Station/Wairarapa tyrepower as a forecourt attendant/tyre fitter soon prospered into sole manager of the tyre store in my last year.
However as Bev and I had purchased a home in Feilding the constant travel to and from work made me keep an eye out for job vacancies in the Manawatu area. A position for a tyre fitter/fleet serviceman became available at Feilding Tyre Service which I took and I started on January 5th 1998. Changes along the way came in a new owner who promoted me to manage and eventually to buy.
After ten years of expanding the business we acknowledged the outgrowing of the existing building in Fergusson street, therefore a decision was made to find and invest in a new one. 28 Turners Road was brought in September 2011 and was intensively modified with an additional bay erected plus a large reinforced concrete forecourt to make a modern purpose built tyre store for Feilding.
The location could not be found.